A story made of People...
… that every day give shape to the flavor of the Ferrara delicatessen
A journey of experience and life
It was the 50s when Mario Zironi and Isotta Ferrarini transferred the historic family activity from a small country in the Province of Ferrara: the slaughter of pigs.
Since then, three generations of the Zironi family have succeeded in leading the Company, which, thanks to their commitment, has assumed the current identity of Industrial Sausage Factory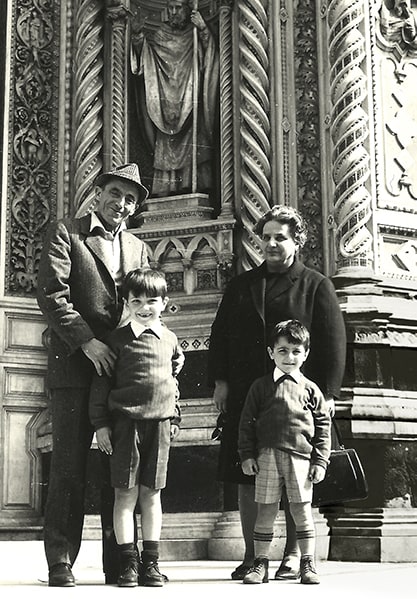 Our goal is
guarantee the authenticity of the products, keeping it in constant balance with the innovation dictated by the evolution of consumption
Our passion is
that of proposing the Ferrara's tradition always in new clothes, with the creation of exclusive product lines
Our added value is
throughout the supply chain: from the choice of exclusively Italian cuts of meat, to natural casings, to eco-friendly packaging, but above all, to the flexibility with which we can organize the work every day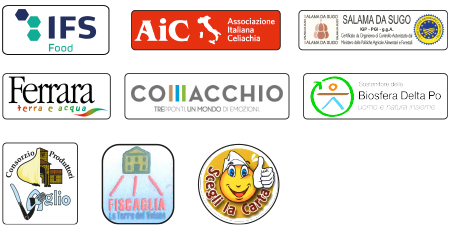 Our products
Fresh sausages
Products with medium /gross grain that show the perfect cleaning of the meat, without the addition of dyes and preservatives and without adding water to the dough.
Seasoned cold cuts
in a natural way, tied exclusively by hand, and specialties flavored with fresh garlic from Voghiera DOP.
Cooked products
in a steam boiler without dyes and preservatives seasoned only with salt, pepper and the aroma of garlic.
Traditional products
Salama da sugo IGP, Cotechino, delicate Salamino, Bondiola, delicate Zampone, Hat of the Priest, also in cooked format and sterilized at 120°.
Where the climate is rich in humidity and saltiness
ideal for seasoning sausages our passions come to life, with the refinement and elegance that distinguish the Ferrara area
Our quality is at the service of the customer
Our business partners are mainly large-scale retailers and the Food Service channel, with whom over the years the relationship based on mutual trust and respect has grown